Shymkent is in the top three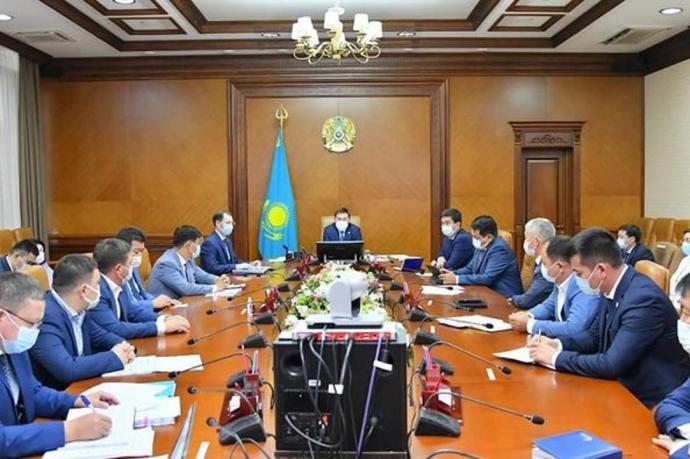 The Prime Minister of the Republic of Kazakhstan A.Mamin held a conference call with members of the government, mayors of cities of republican significance and regions.
The current epidemiological situation in the country was discussed at the Government meeting, the indicators of socio-economic development of the regions were analyzed.
It was noted that Shymkent has a steady growth in the dynamics of the main indicators of economic development of regions.
"The highest indicator among the regions is observed in Turkestan and North Kazakhstan regions, as well as in the cities of Shymkent and Almaty," said the Minister of National Economy Asset Yeraliyev.
In particular, in the period from January to July of this year, compared with the corresponding period of last year, there is an increase in Shymkent:
1. In the manufacturing industry by 104.8%,
2. in agriculture by 103%,
3. in construction works by 114.6%,
4. in the volume of commissioned housing by 107.9%,
5. in the field of trade by 104.2%,
6. in the transport industry by 103%,
7. the volume of attracted private investments increased by 149.5%.
The investment activity of Shymkent city in sectors not related to the mining industry reached 22.8%. Positive indicators of development are construction, manufacturing industry, including food production, communications and information, agriculture, trade, real estate transactions, transport. According to this indicator, the city occupies the 3rd place.
In the construction sector, Shymkent entered the top five, the volume of construction increased by 14.6% compared to the corresponding period last year.
The positive dynamics that has developed in indicators of the socio-economic development of the city is the basis for the sustainable growth of Shymkent economy as a whole and the key to the successful implementation of tasks contained in the long-term development plans.
Press service of Shymkent city mayor's office