Akim of Shymkent met with the management of the Royal Group holding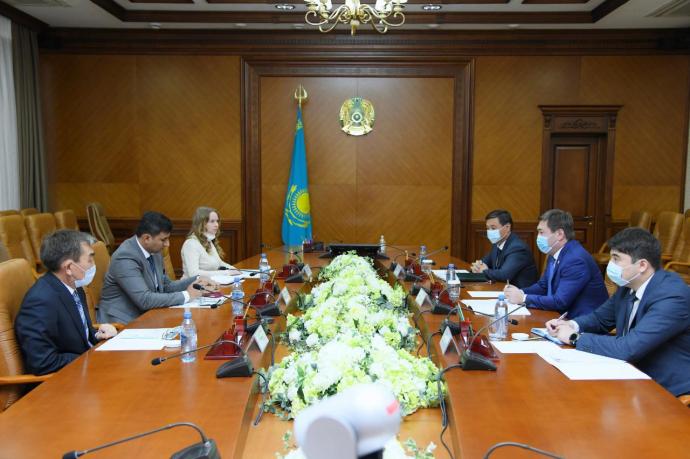 Akim of Shymkent Murat Aytenov met with Khan Umar, the Technical Director of the holding company "Royal Group LLC".
During the meeting, the parties discussed issues of cooperation and attracting investments to Shymkent.
Murat Aytenov thanked the company for its interest in the city's tourism projects and spoke in detail about the opportunities in tourism.
- "The historical and cultural attractions of the old Shymkent city are included in the list of TOP-50 tourist destinations. That is, it is expected that there will be a large influx of tourists to our city. Shymkent with a population of over one million people is one of the most economically developed cities in Kazakhstan with a ready-made infrastructure, rich natural and labor resources. It is the oldest city in Kazakhstan with 2200 years of history, located in the very heart of the Great Silk Road. Today, the transport corridor "Western Europe - Western China" passes through the city, - said Murat Aytenov.
He also noted that the city has great potential to become a new center for attracting investments, technologies and intellectual resources in Central Asia. Also during the meeting, the Akim of the city urged the foreign investors to contribute to the development of the tourism industry of Shymkent, taking into account the many years of experience in managing the hotel business of the Royal Group.
It is worth noting that Royal Group is a holding company comprising 60 large and medium-sized companies located in the United Arab Emirates (UAE). Founded in the late 90s. The head office is located in Abu Dhabi. It specializes in commerce, finance, real estate, manufacturing, construction, information technology, education, services, healthcare, hospitality, retail, and robotics. Royal Group built the first 4-star hotel in Shymkent. About $ 10 million was invested in its construction.